We are proud to be the leading hog roast company in the Peckham area of South London, with the ability to provide balanced and creative catering menus alongside our signature hog roasts.
Varied Menus And Freshly Made Food
We may be the number one hog roast caterers in Peckham but that doesn't mean it is all that we have to offer. We can provide rich and varied menus for any occasion full of as many freshly prepared dishes as you wish. Our repertoire includes a selection of other slow cooked meats including whole roasted free-range chicken, sirloin of beef, spring lamb and tender turkey. Spit roasting is such an effective means of cooking any large joint of meat that you can expect equally tender and flavoursome results for any additional meats that you request. All of our meats are served with all the trimmings and can be carved in full view of your guests.
Any guests with different dietary needs will also be taken care of. We offer a selection of vegetarian and vegan dishes, as well as gluten-free options. If any guests have food allergies, just let us know and our knowledgeable team we will make sure there is nothing for them to worry about.
All of your dishes will be freshly made at your venue regardless of the number of guests we are feeding or the number of dishes you have asked us to make. We can freshly prepare all of our food in any setting in Peckham, and all of our dishes are comprised of the best locally sourced produce, free-range meat and seasonal ingredients available.
Service Tailored To Suit Your Event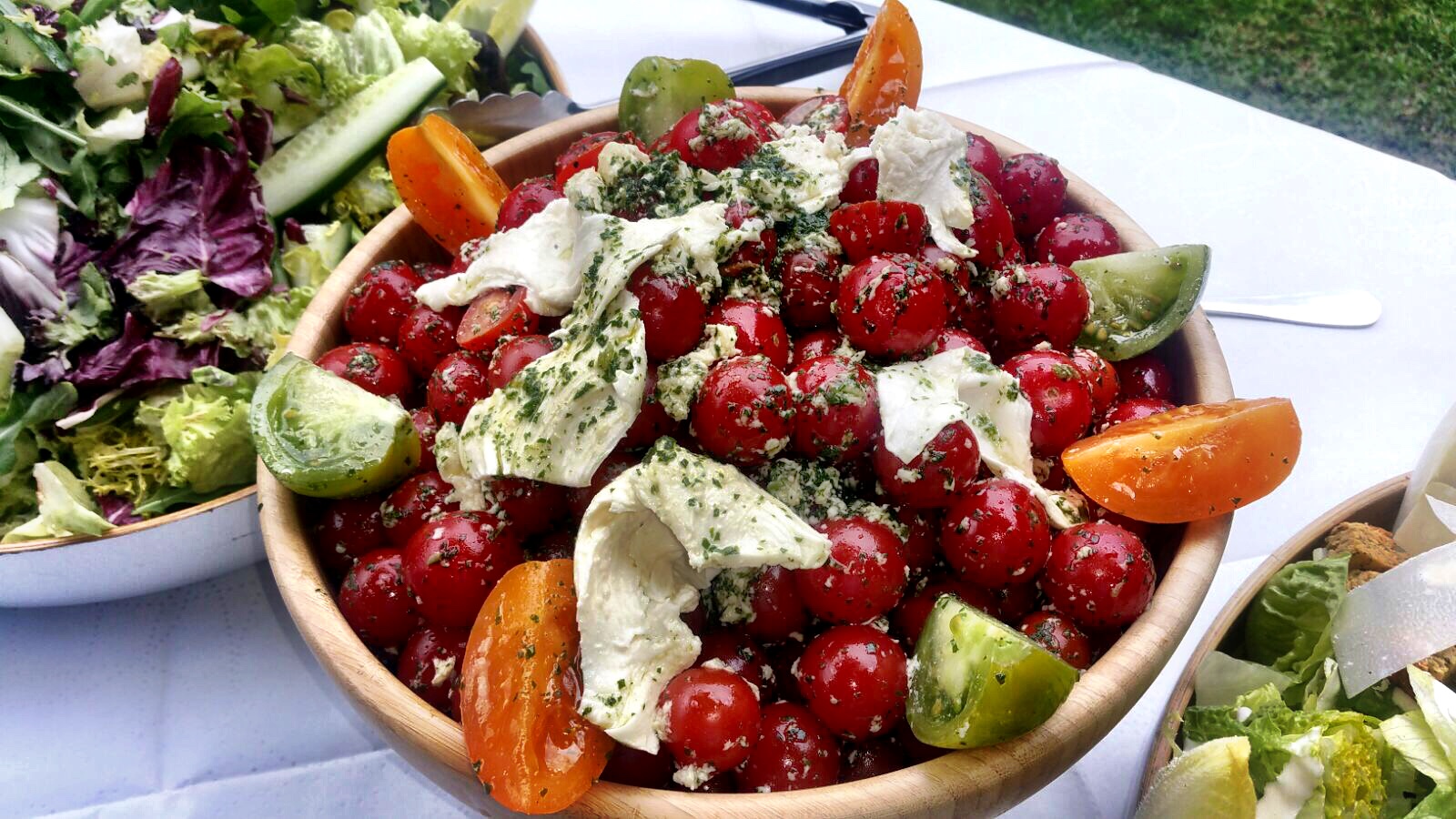 It isn't just the food that we will make sure is absolutely spot on for your big day – we will also ensure the standard and style service you receive ticks all your boxes too. Our attentive team always go the extra mile to ensure everyone is happy and having a great time whether we are catering for a small party or a large event. Our considerate catering assistants will look after all of your guests, providing effective and efficient service and making sure everyone is served quickly and courteously. We can handle a high volume of diners in a short space of time without it ever affecting our high standard of customer service.
If you have a more formal feel in mind for your event, we can supply highly experienced waiting staff and a front of house to team to provide a canape welcome reception followed by full table service. Your guests will want for nothing during your entire event, from the minute they arrive, and if any of your guests have specific needs, they will be in excellent hands if the Hog Roast Peckham team are doing the catering.
Hog Roast Peckham Machine Hire
If you would prefer not to have a team on site preparing the food for you, how about being a hog roast chef yourself for the day? You can hire a state-of-the-art Hog Roast Peckham machine for a single event or on a longer-term basis, for a very reasonable price. This cost effective and hassle-free self-catering option will allow you to impress your guests without being trapped in the kitchen all night. Don't worry if you haven't got much catering experience, we will provide you with a machine that is suited to amateur cooks and our delivery team will give you all the advice and info you need when we deliver it to your venue.
We have some great hog roast machine hire options available for professional caterers too – so give us a call here at Hog Roast Peckham if you would like to discuss our hog roast machine hire service.