If you want a unique mobile catering experience for a price you can afford in South London, Hog Roast Peckham are here to offer you fantastic food that is great value for money, We are able to offer competitive and high-quality catering solutions for any type of event taking place in Peckham, from large-scale public gatherings to smaller garden parties and everything in between. We offer the best hog roast catering in Peckham, in conjunction with versatile mobile menus that contain something to please all tastes and cater for varying dietary requirements.
You may have thought that hog roast catering is only for events taking place in more rural locations but think again! Here at Hog Roast Peckham, our freshly made food, versatile catering methods and advanced hog roast catering equipment has enabled us to bring hog roast catering right into the heart of Peckham town centre.
The Ultimate Peckham Hog Roast Experience
Our slow cooked pork is delicately roasted either on a spit or in a tray until it is falling off the bone and oozing with flavour and succulence. It takes a number of hours to cook a whole hog to perfection and here at Hog Roast Peckham, it is an art we have mastered over the many years that we have been in operation. We always cook our hogs onsite for every event, whether it is a grand occasion with a lot of people to feed, or a more low key gathering for a dozen guests.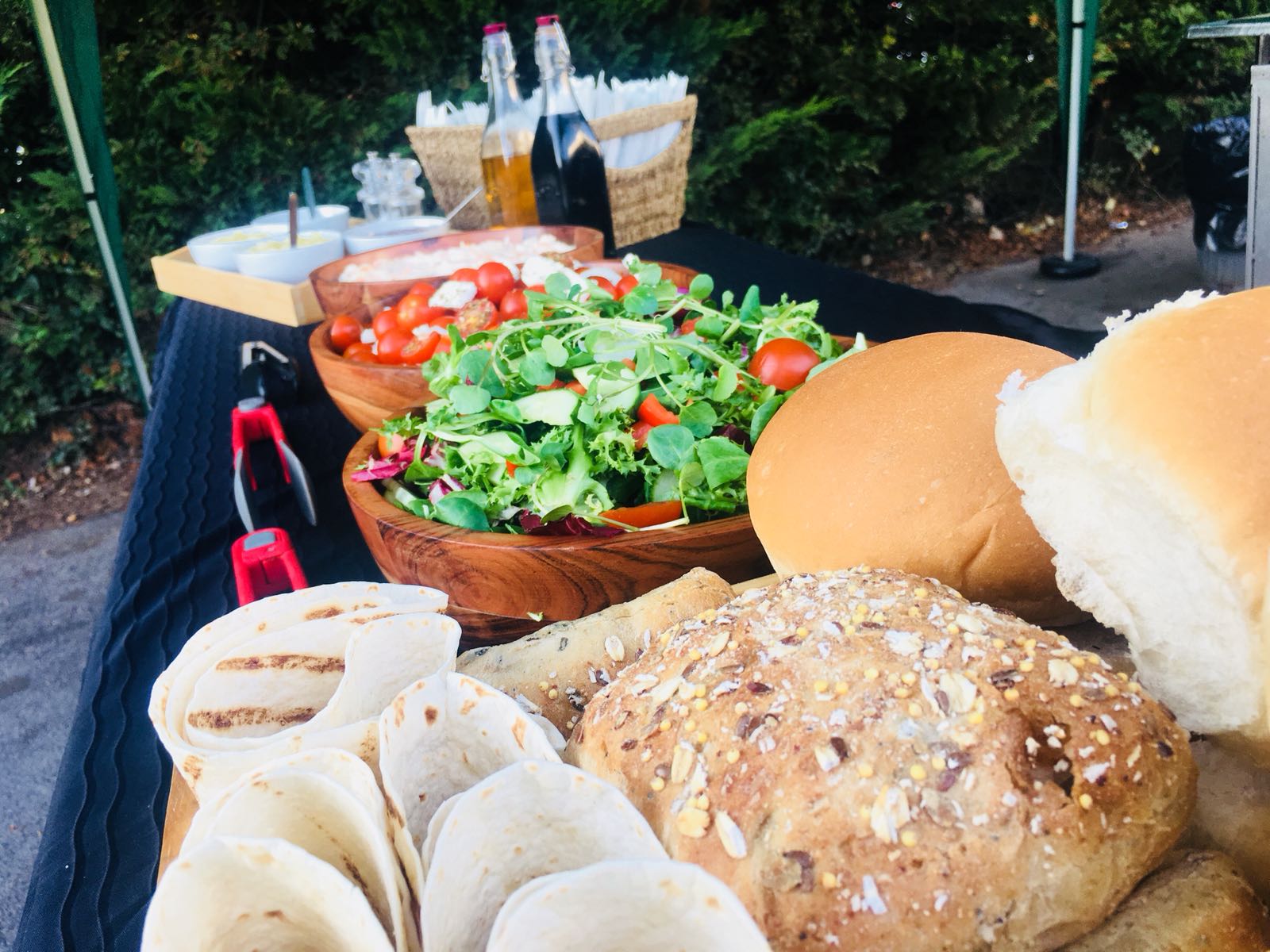 We will arrival at your venue several hours before you require the food to be served in order to allow enough time for our premium free-range hog to be beautifully cooked. We can contribute to the sociable atmosphere of the occasion by cooking in full view of your guests and give everyone the opportunity to appreciate the cooking process and the mouth-watering aroma of the rich and tender meat.
Bespoke Catering Solutions For Any Occasion
Not only do we offer an unbeatable signature dish, we are also equipped to provide varied menus that appeal to all tastes and satisfy a broad range of dietary needs. We can cater for informal parties and more formal functions such as weddings and black-tie events, and as you will see from our menus section, our catering packages certainly do cover all bases.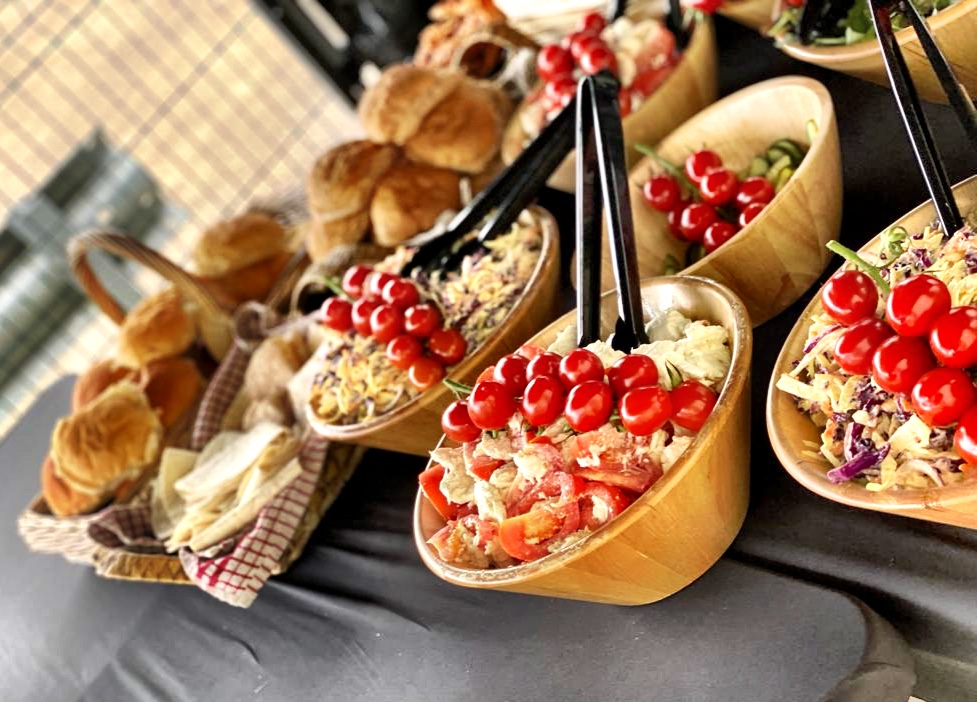 We offer specialist hog roast catering solutions for weddings, corporate entertaining, and private parties, in addition to being the optimum local caterers for public events in Peckham such as markets and festivals. We also have a fantastic Christmas menu on offer which is ideal for festive family feasts or office parties.
We can supply varied party platters that offer some classic and more exotic flavours, taking inspiration from the best of British dishes along with lots of influences from different global cuisines. As well as sociable buffets, we can also provide more structured sit-down meals with table service. We can treat your guests to a contemporary 3-course meal, preceded by a canapé welcome reception if you wish.
Contact Hog Roast Peckham Today For A Free Quote!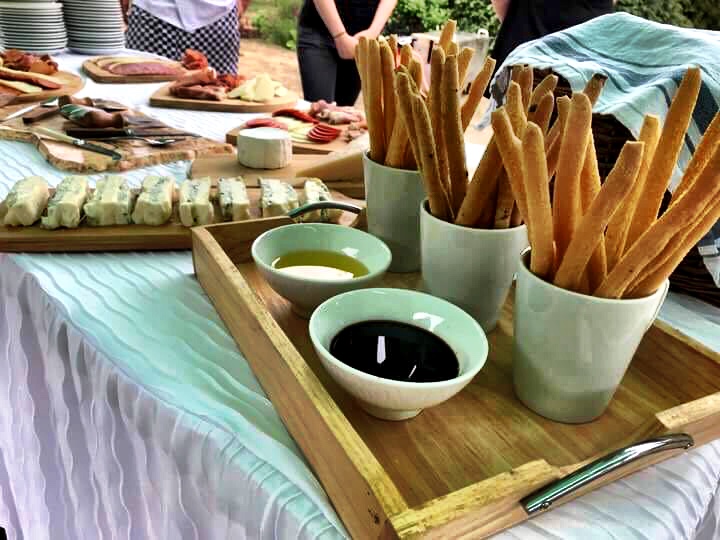 Hog Roast Peckham are on hand to fulfil all of your event catering wishes for any occasion in Peckham. If you need any more info or guidance about the catering packages that we offer and what would be the best fit for your event, you can call our expert team or drop us an email and we will get back to you at a time that suits you. Alternatively, you can pop your details on the enquiry form here on our website and we will be in touch with you promptly to discuss your event catering requirements.
We will provide you with a free quote for any of our event catering services, and we are sure that you will be just as satisfied with the price as you will be with our food!